The Association is currently looking for an Executive Director for the 2023 season. Click here for the job description. Executive Director Job Description
Constableville Winter Festival!
The Constable Hall Association will be providing s'mores at the Constableville Winter Festival. Stop over and see us downtown on February 25th from 11-3:00! Lots of free fun, sleigh rides, skating, photography, food and more!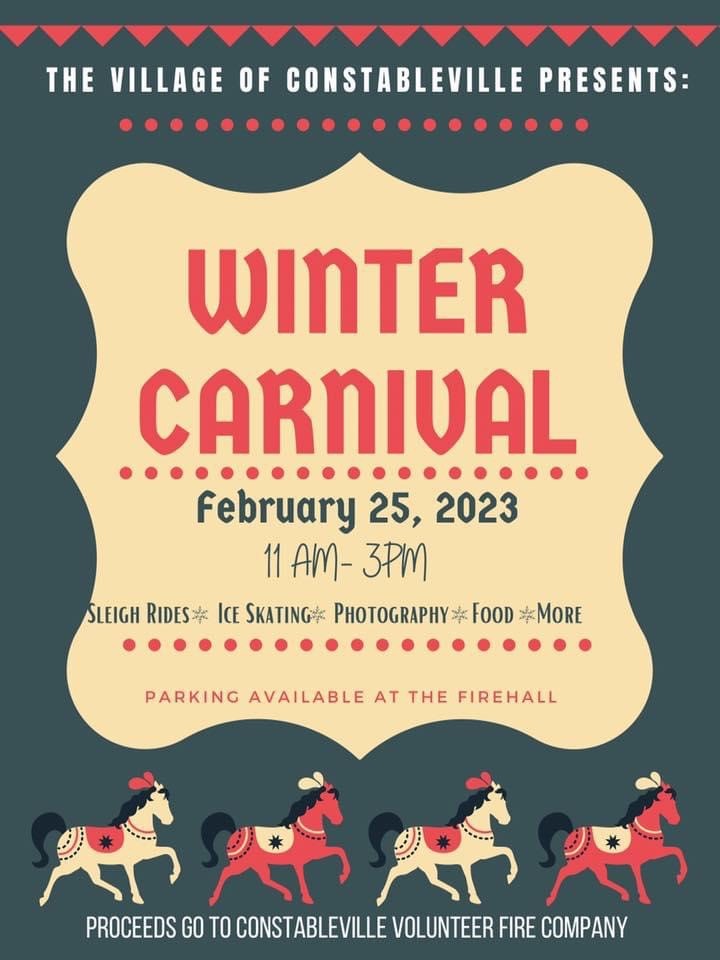 ---
Christmas Fun at the Hall!
We had a wonderful time Christmas caroling at the Hall with the Lowville Academy Select Chorus led by Elizabeth Zehr and a guest appearance from Matt Macaulay. Jane Jennings won our 200th Anniversary ornament. Thank you to everyone who came, and we'll see you again next year!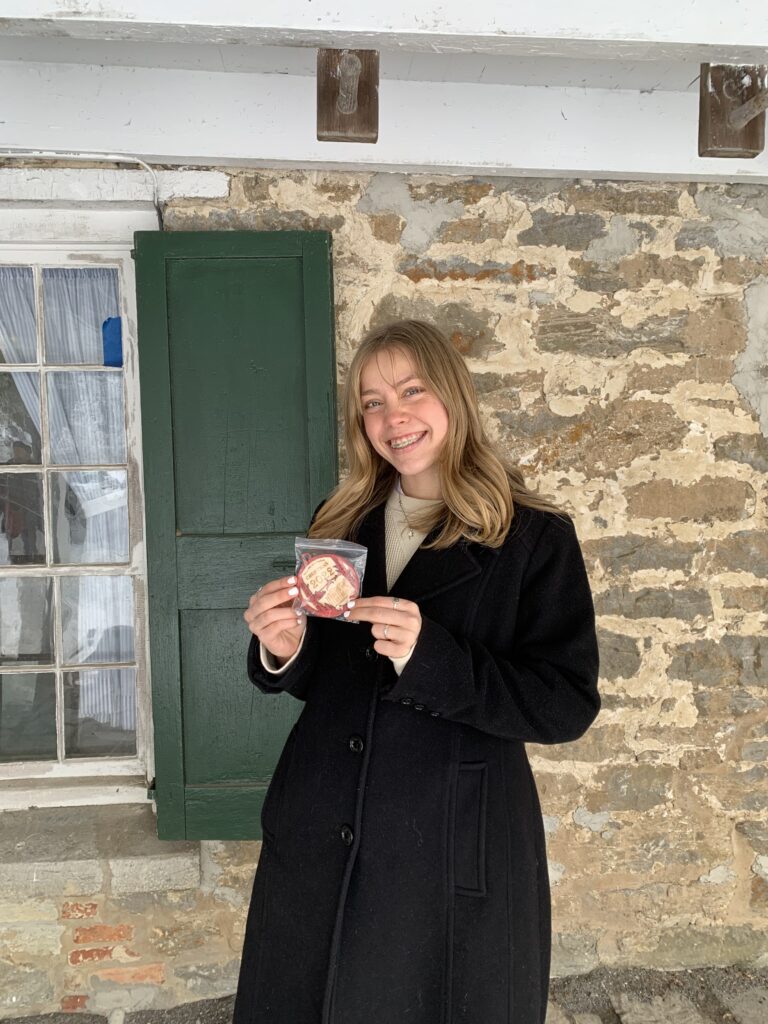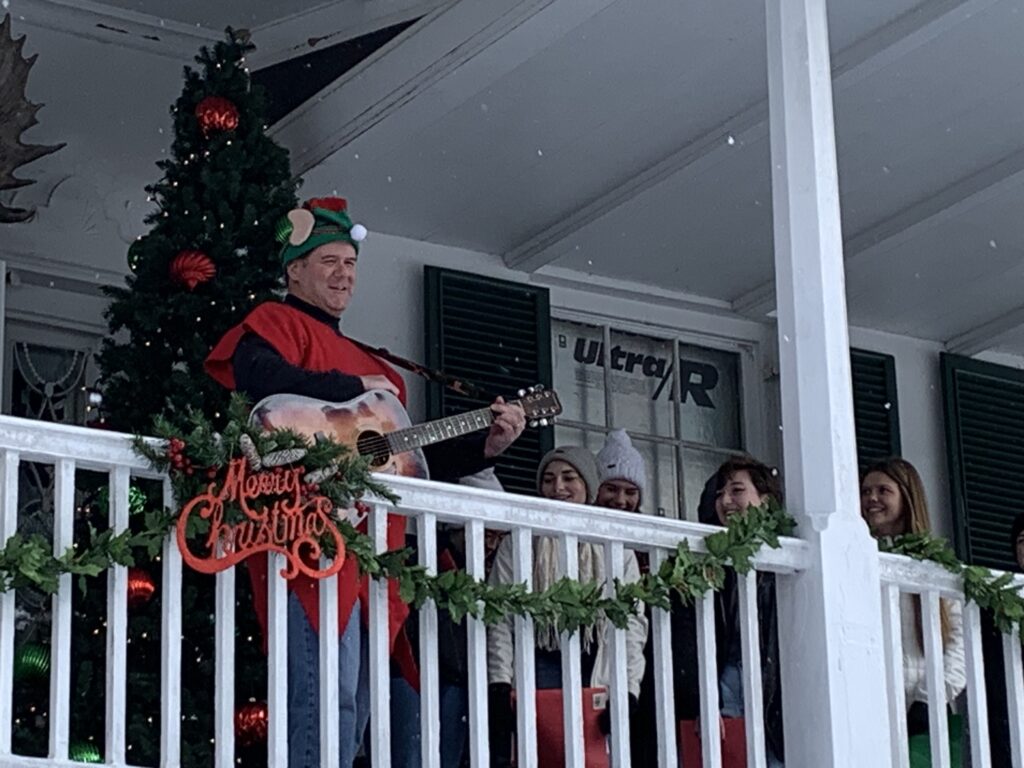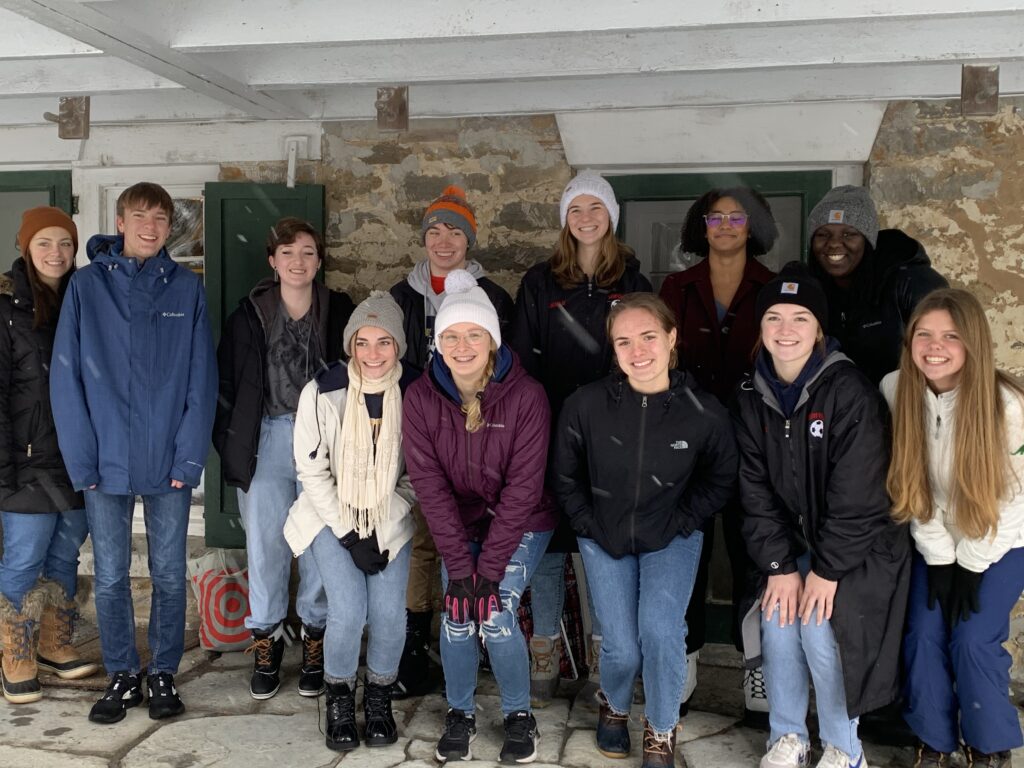 ---
We are thrilled to share this delightful painting of Constable Hall on Christmas Eve depicted by Gerald L. Putnam from Boonville. He is a retired United States Air force Officer and lives in the Schuyler Thompson house built in 1872. While researching Christmas history in our area, he happened across the story of Clement C. Moore's connection to the Hall and was inspired to paint his version of the event. Thank you very much for sharing your wonderful artwork!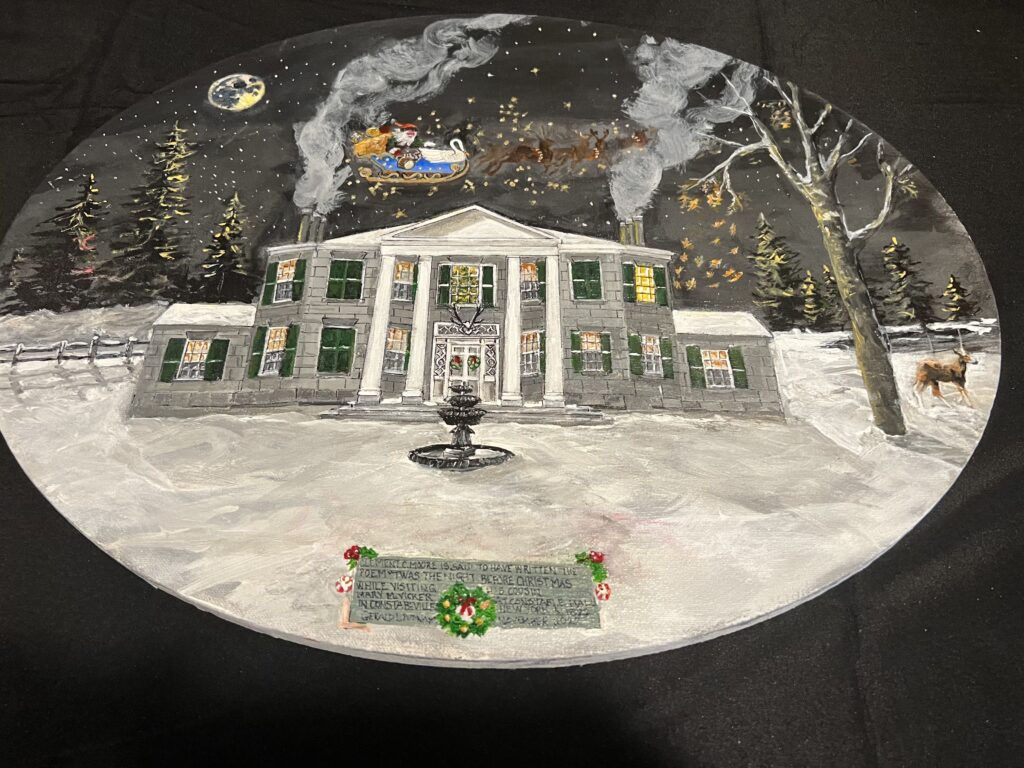 ---
The Hall will be available for outside Christmas photos!
We are working on lighting the Hall for Christmas. We have several trees that will be lit and candles in the windows! People are encouraged to come and enjoy the holiday season with us. The hall will be lit up for outside photos on December 17th from 5 to 7:00. The front portico will look especially nice for photos. If you aren't able to make it for the "candle-lit" time, there are still lots of great shots at night and during the day. We would love to see your photos, please send them to @constablehall through Facebook. Don't forget to join us for our Christmas Caroling Event on Saturday, December 17th at 1:00!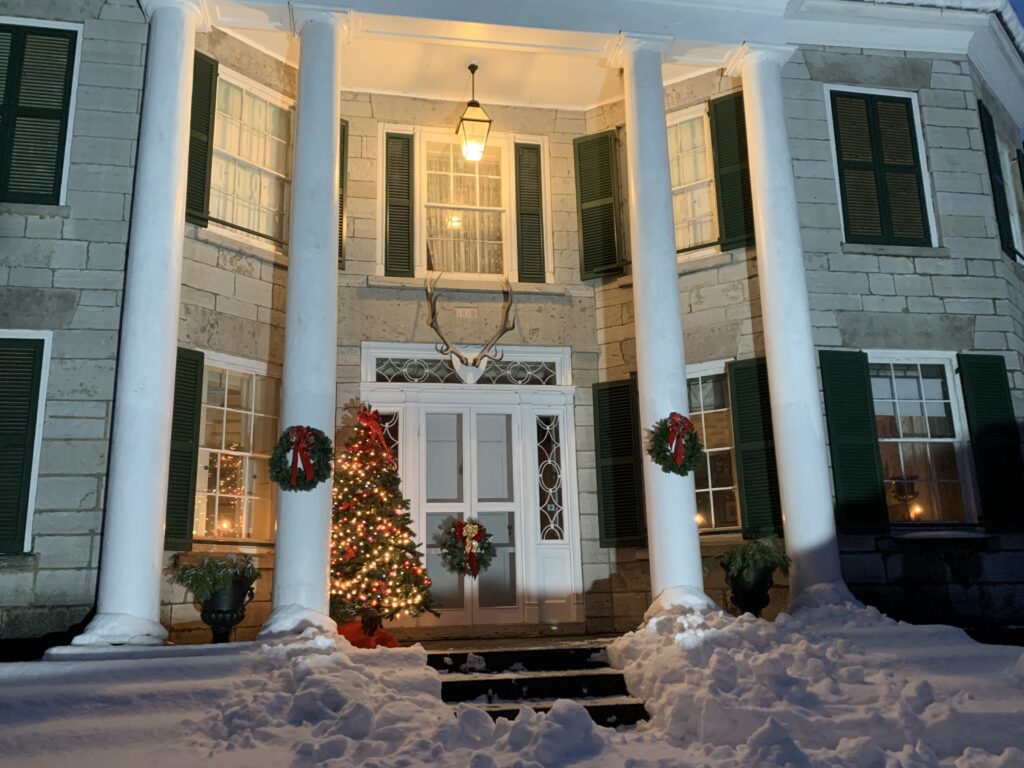 ---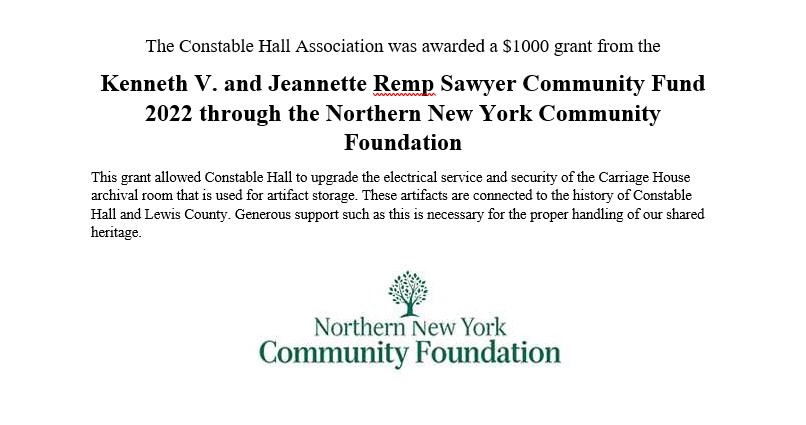 ---
Welcome to our new Board Members!
We would like to wish a very warm welcome to our two new trustees, Joan Pominville and Joseph Pfeiffer. Thanks for joining us, we are happy to have you!
---
Enjoy our Halloween Video.....
We had some wonderful trick or treaters at the Hall! Thanks for the great turnout, see you next year!
---
Pamela McColl's visit was a great success. We are very grateful she started her National Book Tour with us at the Hall. Check out our summary video of her visit!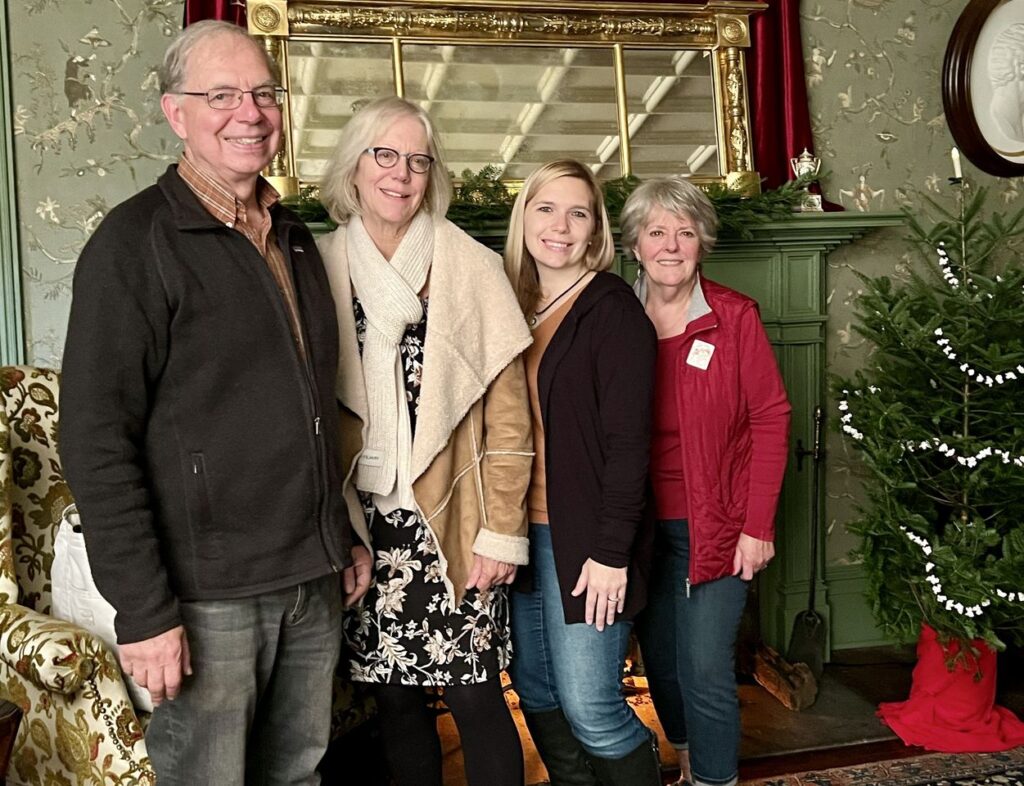 We had a wonderful time with Pamela McColl....
Our inside tour season is over. The last day of our indoor Hall tours was October 2nd. The grounds will still be available, come and see us while the leaves are peaked!
We are very thankful to all our members and visitors who helped us and attended during this past season. We were very happy to hold our annual Father's Day event again. The weather was perfect for our car show, craft fair, musical event and chicken barbecue. Please plan on joining us next year for one of our major fundraisers of the year.
The garden restoration project continues! Harry and Grace Rissetto visited again and continued their generous support with another $5000 donation. The main paths are graveled, irrigation has been installed and additional edging has been purchased to enclose the garden – hopefully to be installed sometime in the Fall.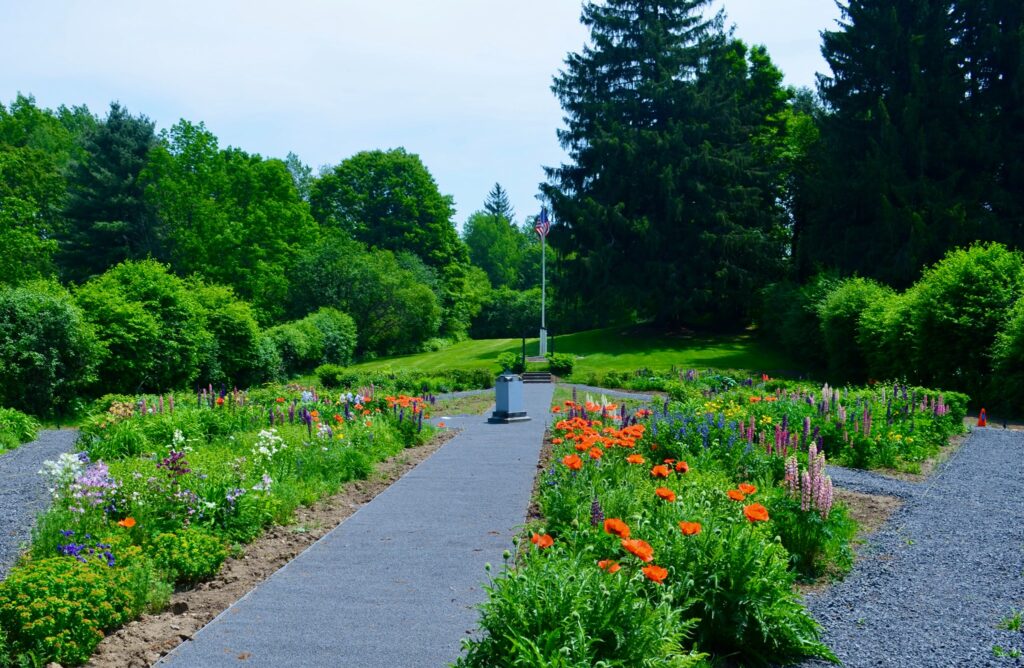 Bob Gipson has provided funds to clean out the deadwood and brush in front of the Hall to provide a better vista – as the Hall used to enjoy. We have started to do the same around the back side of the pond to add a walking path for visitors to enjoy. He also is supporting us to move the Gift Shop to the Carriage House temporarily. This will free up the room that will become the Oneida Room – a project that will continue next season. We are very grateful for his wonderful support!
Our Veterans Memorial Grove is almost complete. A monument will be arriving soon, and a nice pathway through the trees has been completed. We encourage visitors to come and enjoy our grounds!
---
Constable Hall Challenge Program
Join our Facebook Group, Constable Hall Challenge, and enjoy 10 fun family activities like the Constables would have participated in. It can be done virtually, in person, or both. You can email us for a brochure, or print it off our Facebook page. A few activities included are an outside scavenger hunt, Christmas activities, crafts, games and sports, etc!