Volunteering
Volunteering is a great way to make a valued contribution to the operation of Constable Hall. We are flexible in the arrangements – just contact us on the form below or contact the director!
Friends of the Hall
Become a "Friend of the Hall" – We welcome everyone to become a "Friend of the Hall". Send us your contact information: name, phone number, email or address, etc. and we will add you to our "Friends List". There are many times we would love a little or a lot more help. This could involve anything from helping to clean the hall before opening, (vacuum, dust, etc.) scraping and painting, taking tickets, baking pies or baked goods, raking leaves, selling chicken, fall cleanup, and closing the Hall, etc. We will put out an email all-call, and if you can join us, we would love to have you. If not, maybe another time!
Garden Volunteer
The gardens at the Hall are one of our most treasured and unique features. These gardens are nearly 200 years old, consist of 16 triangles, and have been maintained by generations of gardeners.
We do not hire gardeners and rely on volunteers to help weed the triangles to keep them looking their best.
Gina is our master gardener. She plans and coordinates volunteer activity and would love your help. Your volunteer schedule and arrangements may be flexible.
Individuals can sign up for a triangle and make it their own. A very nice feeling! Or share it with others.
A group or organization can sign up for a triangle
An organization can help in the Spring as a one day event.
For more information about our garden, see our page on the garden.
Group Volunteer
A group or organization can sign up to help focus on a particular or set of chores. We typically host such groups to help with clean up in the garden or grounds early in the season. Please contact the Director to work out an arrangement.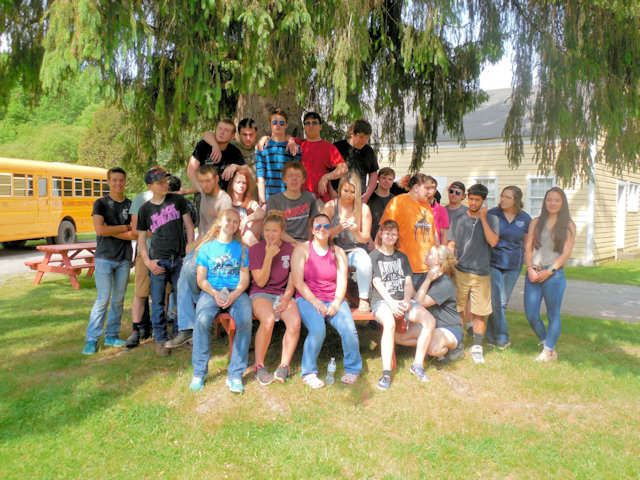 Day of Event Volunteer
If you would just to like to help on the day of an event – that is great too! These jobs are easy – parking, minding a booth or gate, etc. But it is very helpful to us and a fun way to meet and talk with your friends and neighbors.