History of the Hall
Constable Hall was constructed between 1810 and 1819 by a variety of local artisans, imported talent and local Oneida Indians. Tradition has it that they camped in the field in front of the Hall during construction.
Architecturally, the Hall is based on a model of Irish country home, but is a considered Federal or Georgian Style. The residence is perfectly symmetrical and fronted with a 2-story portico and four Doric columns. The rear of the house is three stories, with a full-length verandah.
The hand-cut limestone was probably quarried nearby in Talcottville and brought in by ox cart. The Hall is remarkably intact with few alterations visible. Mary Eliza Constable had a small chapel added to the East wing shortly after the Hall was first constructed.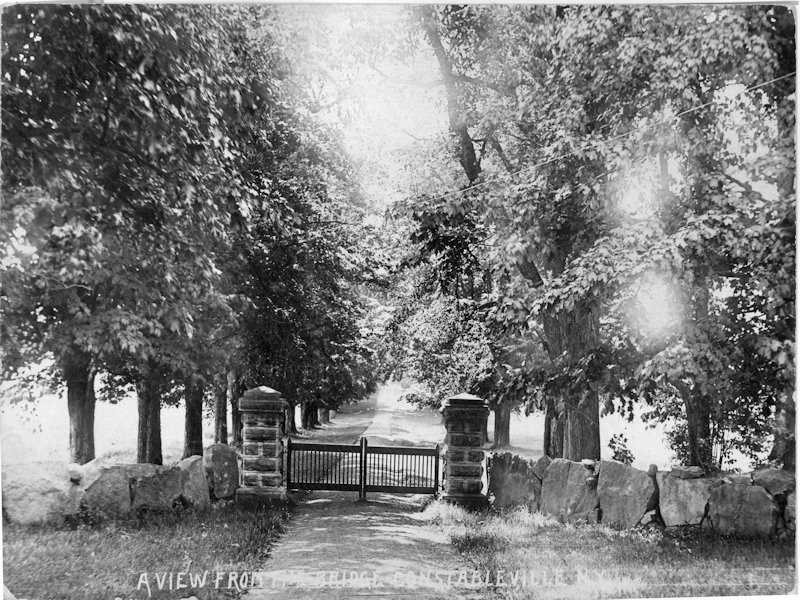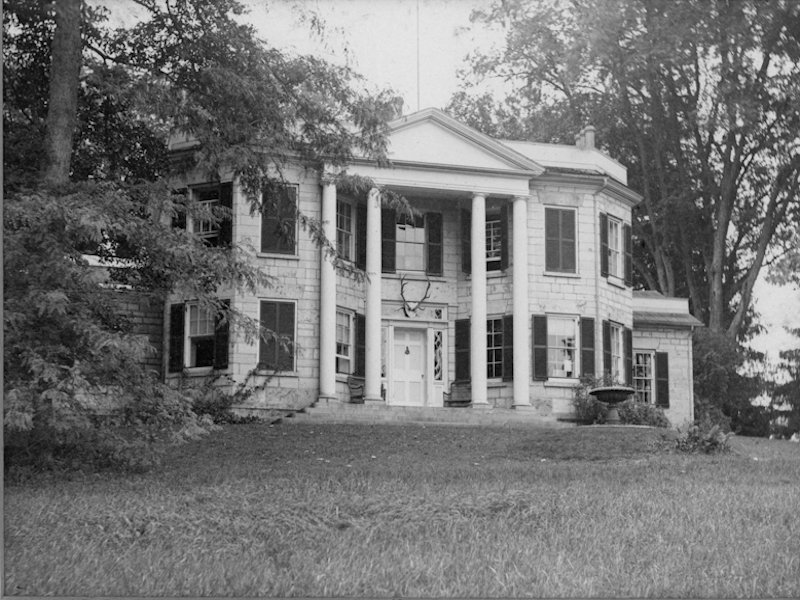 The grounds of the Hall also contained a working farm. In 1870 census there were 200 acres improved, 4 horses, 40 cows, and 18 other animals. Crops included oats, barley, potatoes and hay. There were about 19 structures on the estate and five employees.
When the Hall passed out of the family it was purchased by Mr. and Mrs. Lewis and Mrs. Cornwall in 1948. After a year of restoration, the Hall was chartered and turned over to the Constable Hall Association "to love and cherish forever". The Hall was opened for tours on July 19, 1949 and has been placed on the National Register of Historic Places.
Constable Hall is extremely fortunate to have retained much of its original furniture and to have remained unchanged in plan and architectural detail through the passing years. It still houses much of the Constable Library, containing many original papers and smaller articles. It is a goal of the Constable Hall Association to preserve the atmosphere of the era in which it was constructed and lived in. It stands remote and undisturbed in the beautiful setting chosen for it so many years ago.
Timeline
Built by William Constable, Jr. 1810-1819
Owned and occupied by the Constable family, 1819-1948
Purchased and restored and turned over to the Constable Hall Association, 1948-1949
Opened as a Historic House Museum, July 19, 1949
Added to National Register of Historic Places, March, 1973