Challenge
Constable Hall Family Challenge
Join our Facebook Group, Constable Hall Challenge, and enjoy fun family activities like the Constables would have participated in. It can be done virtually, in person, or both. You can email us for a brochure, or print it off our Facebook page or click here for the Constable Hall Challenge Brochure .
You can let us know what you have done with photos on our Facebook page, email, or send us a letter. (It can be as "old school" or "new school" as you like.) Just a few of the activities listed are an outdoor scavenger hunt, Christmas activities, crafts, games and sports, etc. Meet the challenge and get some cool stuff, as well as being recognized at our end of the year event!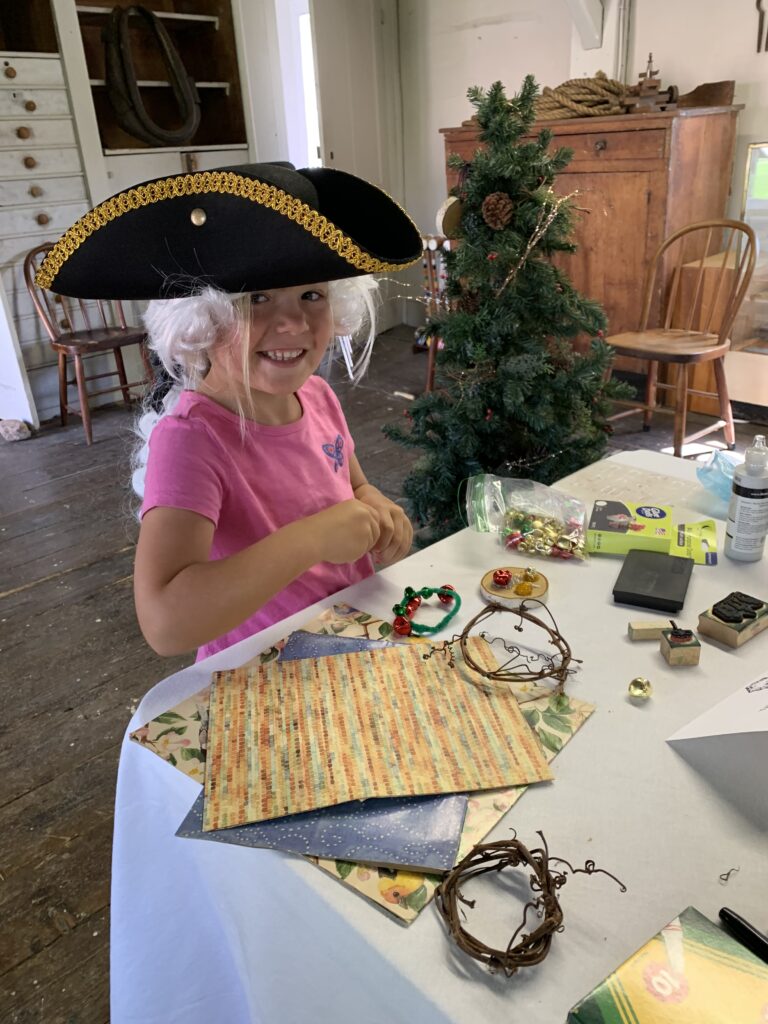 ---
Free horse drawn carriage rides are a great way to check off TWO of your challenges! Join us on October 28th for lots of fun.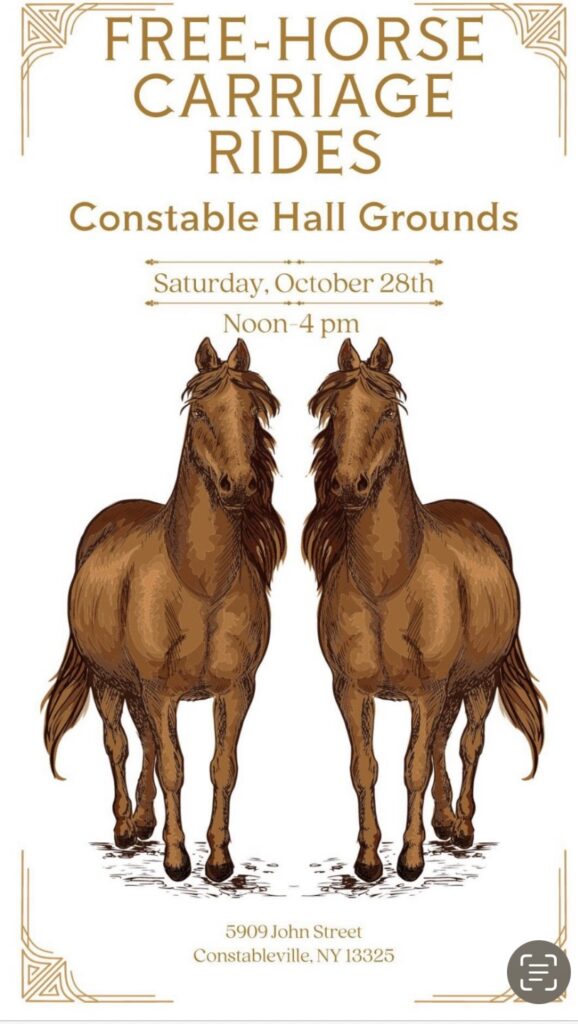 ---
Join us for a wonderful "Colonial Color Run and Costume Contest" at the Hall on July 30th. The Constable Hall Association, in partnership with Constableville for Tomorrow is excited to be holding this delightful fun-filled event for young and old. Registration will start at 8:00 and the "Run/Walk" will start at 9:00. It will entail a one mile course, with 4 color stations. The $10.00 registration fee includes a swag bag containing a shirt, gray wig, medallion, and more, etc. Colonial garb is encouraged (white wigs, tri-cornered hats, time period glasses, etc.) and participants will be "colored" with red, white and blue! Participants are encouraged to also bring some loose black tea to be included to our donation to the 250th Anniversary of the Boston Tea Party. (The Boston Tea Harbor Museum is having a 250th celebration and "dumping tea" in the harbor to commemorate it.) We will even have some quill pens to use to put their "John Hancock" on a poster for it. And if that isn't enough, there will also be a Colonial Costume Contest! It will be a fun "color run with a colonial twist"! The link to register is on our Facebook page and here. Colonial Color Run Registration
---
Boys and girls up to age 12 are invited to the Hall for a lacrosse shoot-out! This involves shots on the goal from different distances, and the ones with the best aim wins!!! We will have ages 8 and under shooting at ten yards, ages 9/10 will shoot from fifteen yards and ages 11/12 will shoot from 20 yards. Prizes will be available to the top three shots. The goal will be set up on the front lawn, next to the field where the Oneida Nation used to camp! Just $10.00 to enter, and the cost includes a tour of the Hall. Contact the Hall for more details or to sign up.
---
For those of you who have started with your Challenge activities…. If you finish up in the next two weeks, we would love to have you help raise the flag at the Hall over Memorial Day weekend! The activities are simple and fun!!!